Women's Blazers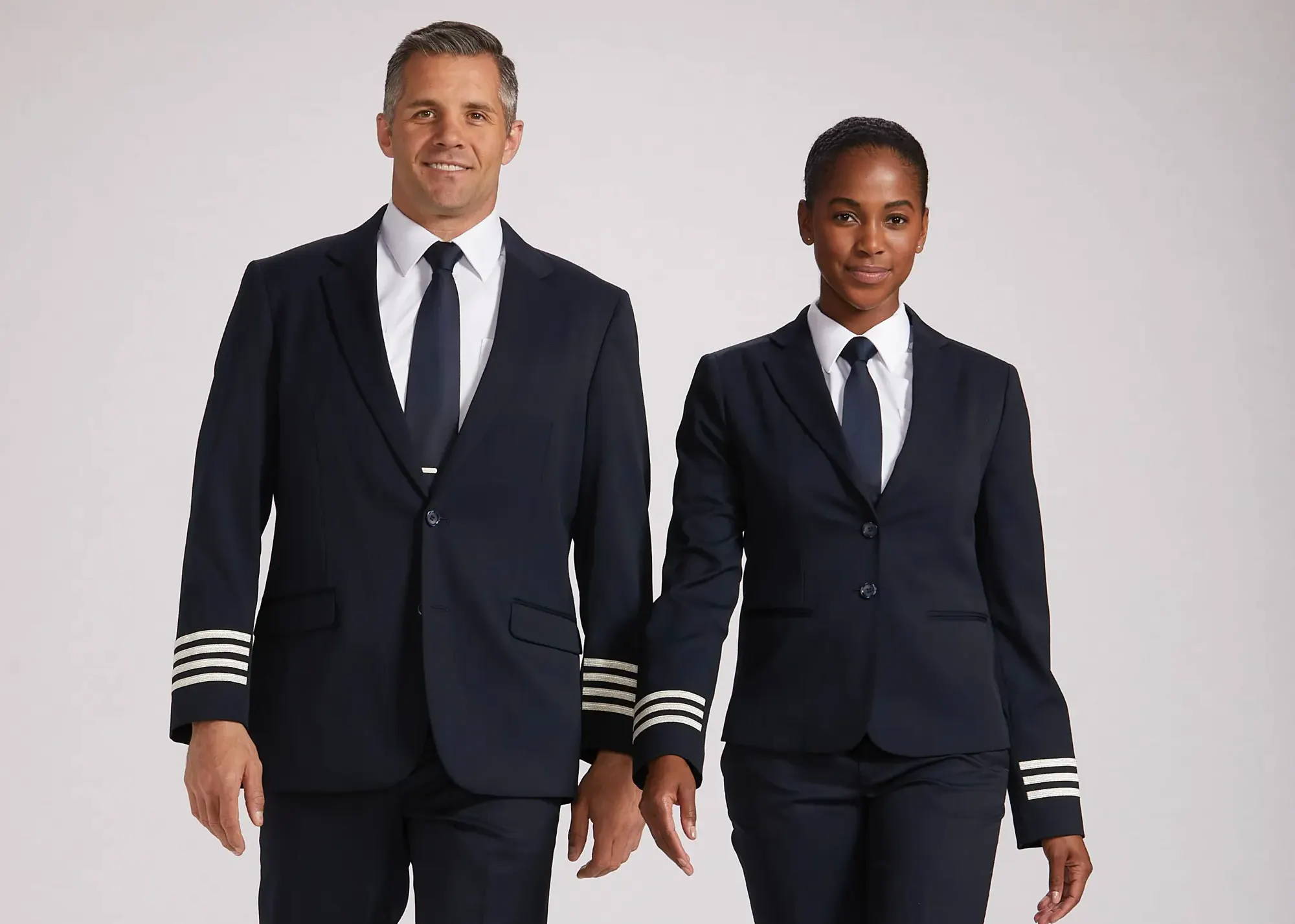 What makes our uniform blazers great?
Uniform compliant color, style, quality

Value Priced

Consistent and reliable color matching

Durable Anti-Static finish

No fading

Dependable and durable

Easily tailored through the sleeves
Falcon - Poly wool - Made of high grade machine washable fabric, these premium uniform blazers are optimized to benefit from each included fiber type.
52% Polyester | 45% Wool | 2% Spandex | 1% Anti-static | 235 Gram
For a long lasting professional appearance, the fabric is made of long wool fibers tightly wrapped around a specialty poly stretch core. To ensure your comfort, we only use fine natural fibers.
Goshawk - With threads made of a polyester and spandex core wrapped in wool imitating viscose polyester blend, the Goshawk mimics the look and feel of wool blend pants at a lower price.
69% Polyester | 29% Viscose | 2% Elastane | 240 Gram
Good for those with wool sensitivity or a hesitancy to commit to the investment of the premium wool blend Falcon.
Sleeve Lengths: Finished as Short, Regular, or Long. View our Size Chart for exact lengths. Choose Unfinished to have your blazer shipped unhemmed and have a local tailor finish.
Rank Stripes: We offer a wide selection of color matched stripe colors. Select the number of stripes corresponding to your rank. If you choose an unfinished sleeve, the rank stripes will be sent on the side.
Half or Full Wrap: Half wrapped stripes will travel half the circumference of your sleeve, seam to seam. Fully wrapped stripes will travel the entire circumference.
Eyelets: Add eyelets to have eyelet holes added about your left chest pocket for consistant wing placement.
Falcon
Black - Frontier, Southwest, Delta, Skywest

Navy - Spirit, Commute Air, Go Jet

Graphite Navy - American

Charcoal Grey