Belts
Try our new PREMIUM BELT LINE featuring 4 strap styles in full grain leather and 5 premium plated, removable buckles.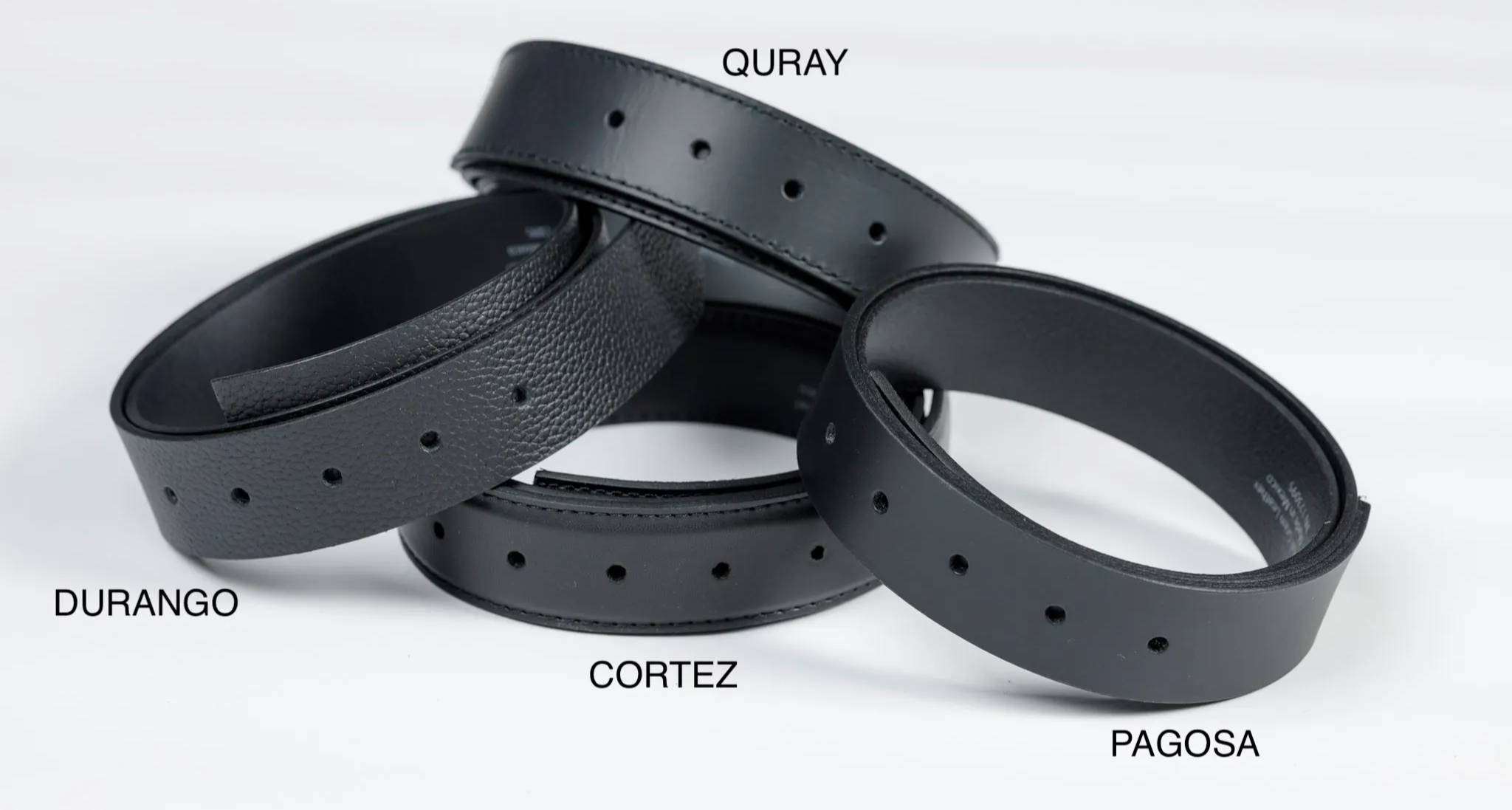 ACA's Premium Belt Line is comprised of full grain straps in four styles. Choose your preferred strap style and pair it with one of our premium buckles that have undergone additional rounds of plating for enhanced durability.
Our standard line straps are made with a soft malleable core surrounded by a stiffer more formal leather for durability and are stocked in preconfigured pairing of buckles and straps.
Of the two lines, the premium line's enhanced durability offers better value with a higher quality appearance, better value over time and less consumption of material.