Men's Pilot Shirts

THE FOUNDATION PIECE OF YOUR UNIFORM
Hand crafted in the world's best factories and refined through the years by customer feedback, our pilot uniform shirts are truly designed in collaboration with our customers.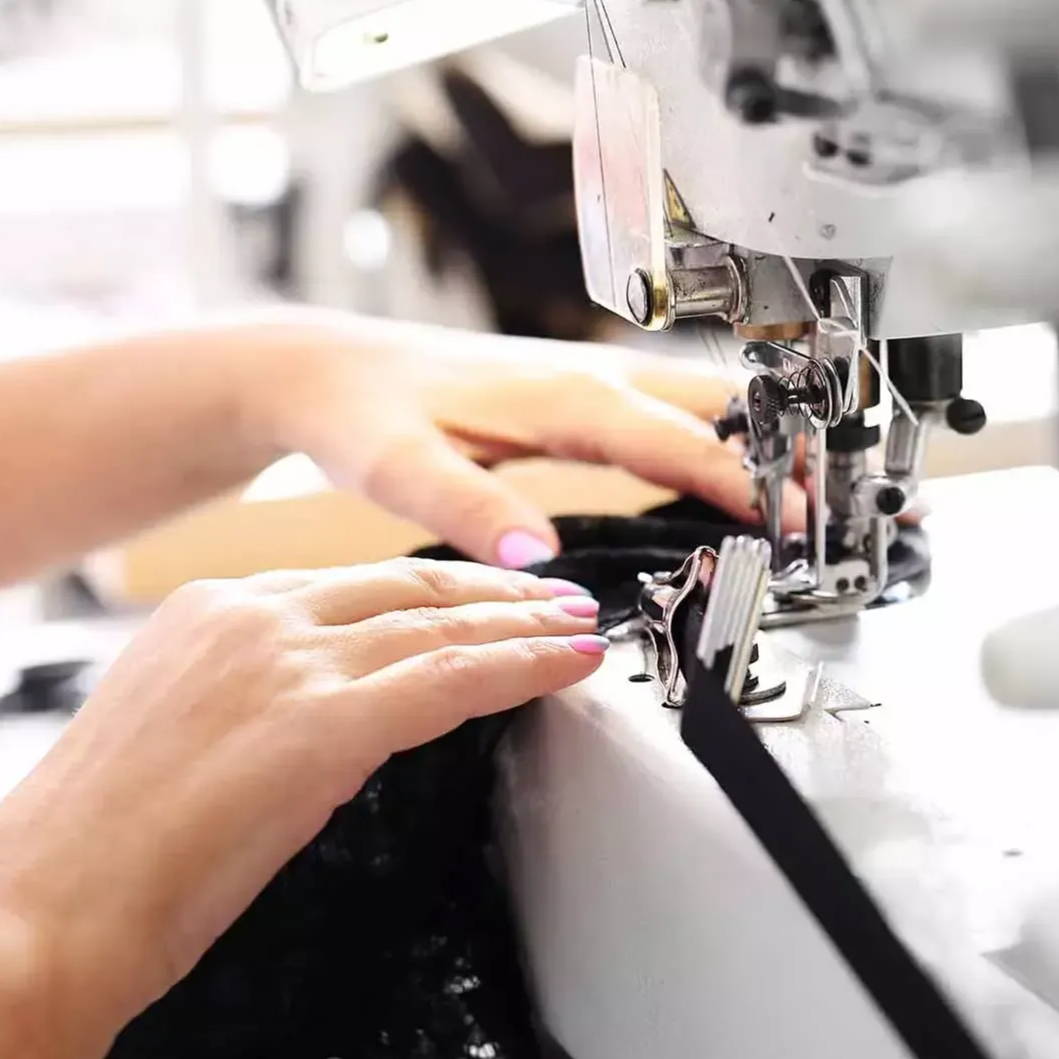 "Details are not the details. They make the design. "
- Charles Eames
A proper fit, quality fabrics, and The Cool and Dry Collar will make your A Cut Above shirts the most comfortable you have ever owned.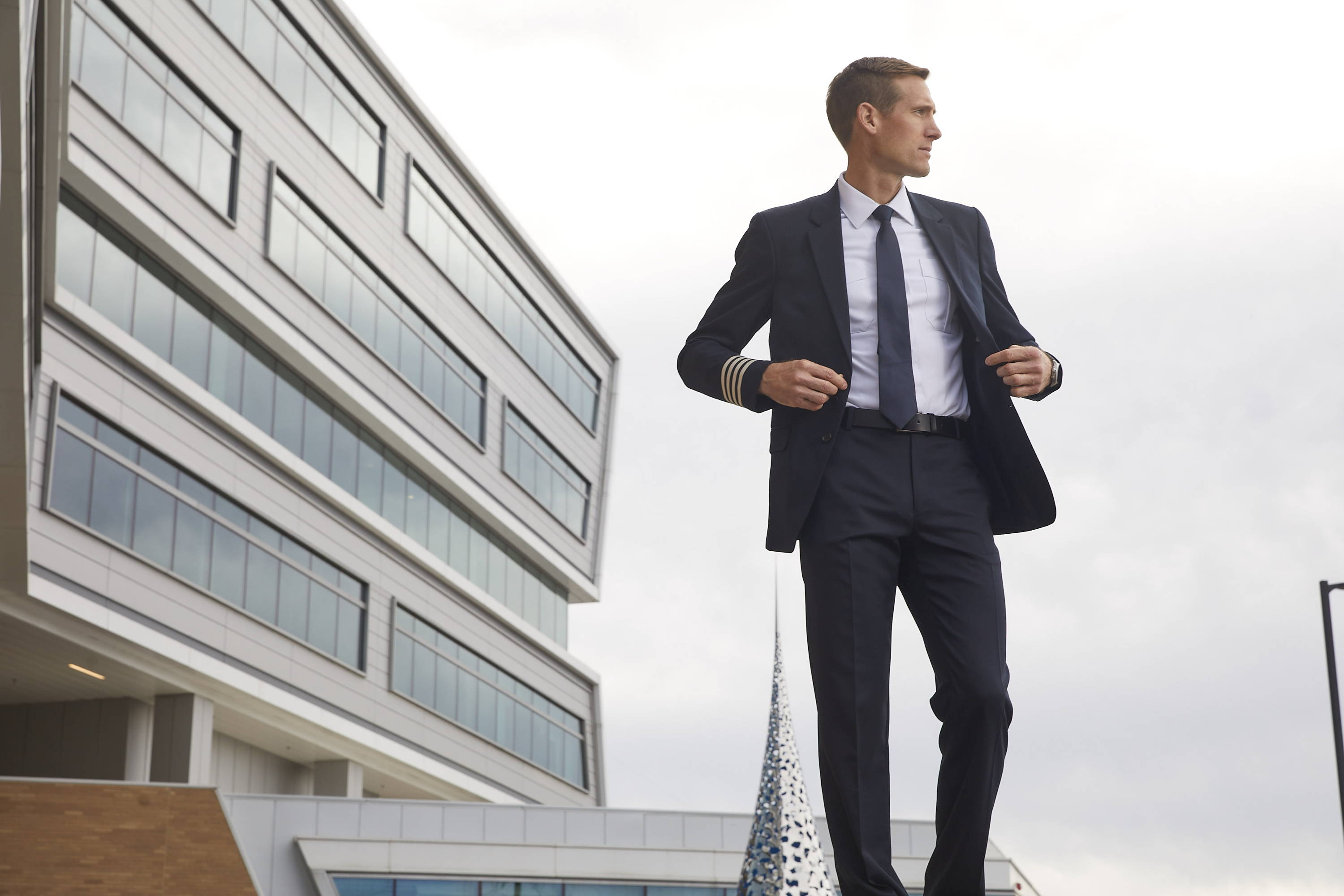 The foundation piece of your uniform.
Fitted - Our slimmest cut through the shoulder, torso, waist, and sleeves. Appropriate for slim builds and those with proportionally large necks.
Available in Altus, Brooks, Cirrus, Tropo.
Tapered - The best selling moderate fit that provides some ease without being overly bulky. A good all around fit for over 50% of our customers.
Available in Altus, Cirrus, Brooks, Stratus.
Relaxed - A straight cut through the body and larger sleeves for a relaxed look. For a loose fit, the more rotund, or those extra broad in the shoulders.
Available in Altus, Brooks, Cirrus.
Shirt Length - Tall or Regular? Our guidance is to only order the Tall if you are 6'3" or above. The Tall shirts have an extra 1.5" in the body and ¾" in the sleeve. Our shirts are intentionally long to remain tucked in. Long Sleeves are regular length unless the sleeve length selected is 36/37" These long sleeves also have Tall Length bodies.
Altus - Mid-Weight | Polyester Spandex | Stretch and Easy Care | Open Pocket
The synthetic performance yarns are woven as a micro twill weave for a traditional dress shirt look and feel while offering the easy care and stretch advantages of this performance fabric. Cool to the touch. Durable. Weight is between the Cirrus and Tropo. More synthetic feel than our other fabrics.
Brooks - Mid-Weight | 39% Bamboo 57% Polyester 4% Spandex | Naturally Cool, Spandex for Stretch, Soft and Smooth - Open Pocket
Added to the lineup for a luxury option. The Brooks is an exceptionally soft and cool fabric with stretch added for comfort. Polyester is blended in for strength and wrinkle resistance. Bamboo is stronger than rayon and similar to cotton but with less propensity to wrinkle.
Cirrus - Mid-Weight 65% Polyester 35% Cotton
Soft and comforting combed cotton is blended with a polyester core to provide easy care without any chemical finishing. This traditional mid-weight twill has a soft surface without giving up the structured feel commonly expected in a pilot shirt. The Cirrus provides an optimal balance of durability, wrinkle-resistance, and comfort. Fitted Cirrus has a Flap Pocket Closure. Tapered Cirrus has an Open Pocket. Relaxed Cirrus has an Open Pocket.
Stratus - Light-Weight | 65% Polyester 35% Cotton | Flap Pocket
The Stratus is a traditional lightweight poplin or plain weave, making it an excellent choice for those who prefer to wear a cotton undershirt. This easy to maintain material makes for an excellent warm-weather addition to your wardrobe.
Tropo - Heavy-Weight | Polyester Rayon Spandex | Tons of Stretch and Easy Care | Open Pocket
The Tropo has been part of our line for over 10 years as it has a devoted following that love the comfort, ease of care, and the smooth modern look it provides; however, it is not as durable as our other fabrics due to surface pilling. The Tropo is paired with open pockets.
Wing Eyelets
Eyelets are button holes positioned to make your pin placement more consistent and to eliminate damage to the surrounding fabric.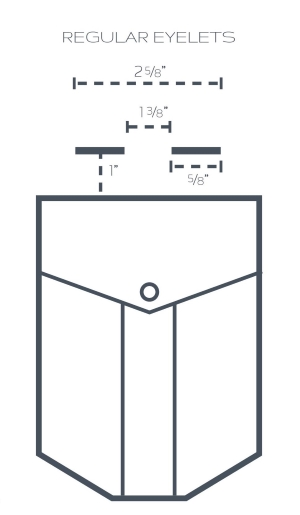 Tailored Torso - Customized shirts are not eligible for returns or exchanges. When Tailored Torso is selected, we will, based on your selection, remove 1 to 3 inches on the round. We begin with zero change at the armpit and taper it down from there to the hem. This means if you take out 1 inch (2.2cm) it is the equivalent of pinching off ¼" from each side. Be careful to give yourself some ease. Fitting it all the way down to your body is not generally a good look even for the die hard fitness crowd.