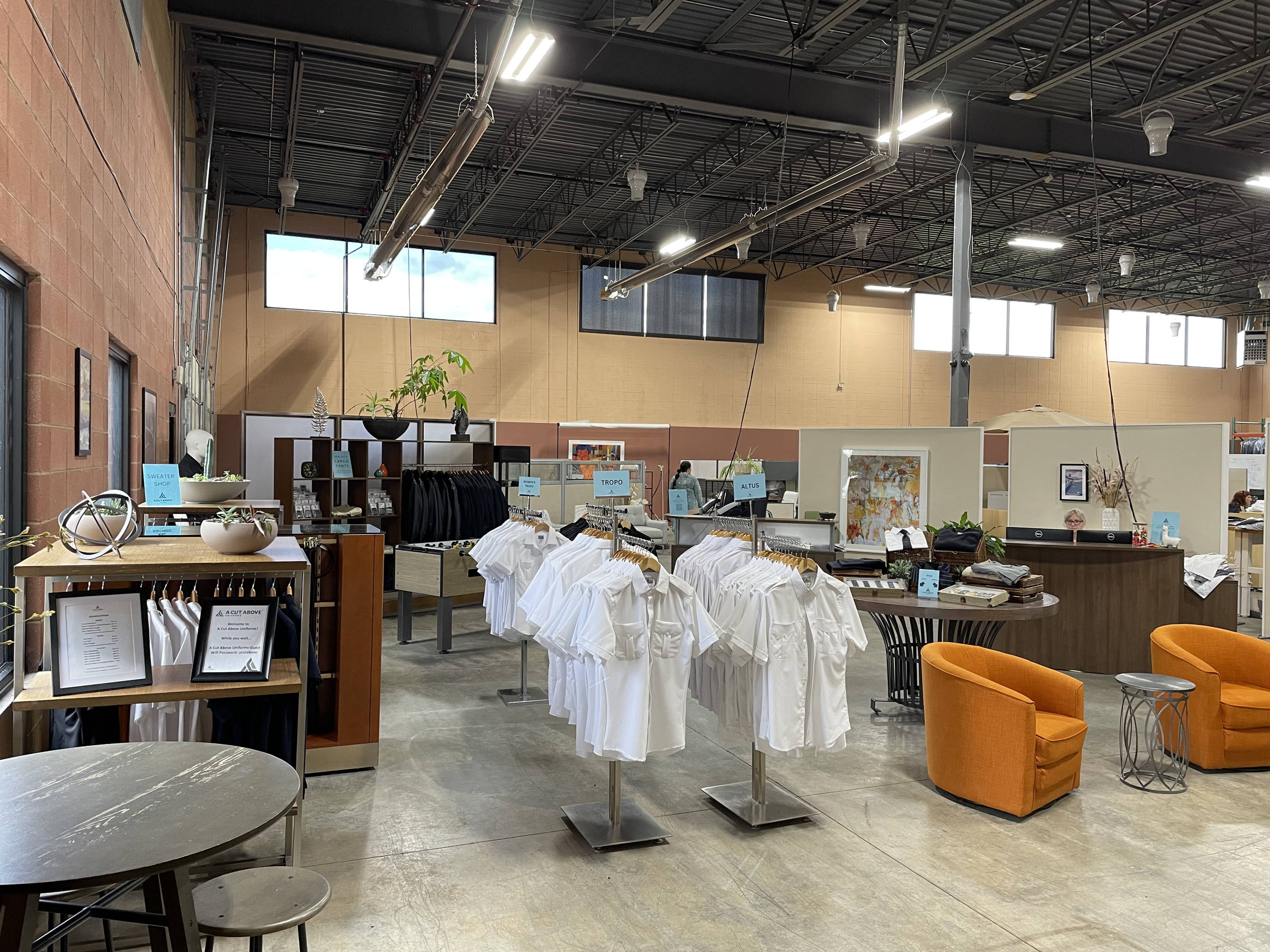 Welcome to A Cut Above Uniforms, where our mission is to elevate the professionalism and pride inherent in the careers of our valued customers, team members, and vendors. Through thoughtful design and an unwavering commitment to excellence, our company stands as a champion for the diverse professions we serve across multiple industries.
Our journey began with a simple yet powerful inspiration. When I received my first pilot uniform in the mail, I was disappointed by the fit, fabric, and features it offered. This experience planted the seed of an idea that would eventually lead to the establishment of our business. As I contemplated potential ventures, the concept of uniforms kept drawing me back in. I envisioned a company guided by a set of principles and fueled by innovative ideas that could revolutionize the uniform industry. I believed that success was within reach if we delivered products I would genuinely love, coupled with a level of service that made the entire process effortless for our customers.
Over the past 15 years, we have taken strides on this incredible journey, welcoming new customers year after year, and expanding our offerings to cater to multiple industries. Our excitement grows as we extend our mission to embrace even more professions, broadening our customer reach and continually expanding our dedicated team.
At A Cut Above Uniforms, we take pride in being a comprehensive solution provider for both corporate and individual customers. Our primary focus revolves around product development, production, and efficient logistics. Yet, we understand that a company's heart lies in its customer service. That's why our customer service department is meticulously crafted to ensure every interaction reflects our core values of respect and consideration towards one another.
We hope that the products and services we have diligently built resonate with you as much as they do with us. Each step of this journey has been driven by a passion for excellence, a commitment to professionalism, and a desire to enhance the sense of pride in every career we touch.
Thank you for choosing A Cut Above Uniforms. Together, let us elevate your professional identity and celebrate the shared values that make our community so remarkable.